Day 2 :
Keynote Forum
Pontifical Catholic University of Parana, Brazil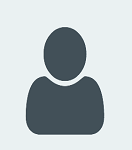 Biography:
Gustavo Gomes de Castro Soares completed his higher education from Pontifical Catholic University of Parana, Brazil and his interest in Sporulated Bacillus as alternative treatment for diarrhea of hospitalized adult patients under enteral nutrition: A pilot randomized controlled study
Abstract:
Since it is multifactorial, the treatment of diarrhea in hospitalized patients undergoing enteral nutrition is a constant challenge for clinicians. The use of probiotics to treat diarrhea has been investigated for long term. The B cereus was shown to have antibiotic efficacy on several pathogenic bacteria in humans. It was also effective in treating intestinal gastroenteritis associated to antibiotics. In a recently published study of our group, we have tested the use of a single probiotic strain, B. cereus, compared to a fiber mix in the treatment of diarrhea of ICU patients on enteral nutrition. The use of soluble fibers has been accepted as an effective way to treat diarrhea of patients on enteral nutrition. In former probiotic studies, the period of five days was effective in diarrhea treatment. We have studied 58 patients, 29 on fiber and 29 on B. cereus treatment. All the other factors were similar. In number of patients, the cessation of diarrhea was similar in both groups. However, compared to fiber, the probiotic group was effective earlier (two days). Another interesting data was that specifically malnourished patients had a better response on diarrhea cessation on probiotic treatment. Our study opens a new research segment. There are questions which should be answered in future, such as the effect of a combination of fiber and B. cereus in the treatment of diarrhea. And the specific effects in patients with different malnutrition degrees. Also, B. cereus could be compared to another single probiotic, with the same dosage, in the treatment of diarrhea of ICU malnourished patients on enteral nutrition
Keynote Forum
Iran University of Medical Sciences, Iran
Time : 11:05-11:50

Biography:
Mitra Zarrati completed her PhD years from Tehran University of Medical Sciences. She is the Director of Nutrition Sience. Her researches published more than 14 papers in reputed journals and has been serving as an editorial board member of repute.
Abstract:
Objective: Gastrointestinal (GI) side effects caused by chemotherapy in women with breast cancer are common but poorly understood which might be controlled by nutritional intervention; thus, the major aim of this study was to assess the effect of dietary intervention along with nutritional education on reducing these side effects.
Methods: The present study is a single-center, single-controlled and randomized trial, a total of 150 patients with breast cancer undergoing chemotherapy were randomly assigned into intervention groups to receive dietary intervention and nutritional education (n=73) or control group (n=67), after their three sessions of chemotherapy for 10 weeks. The primary endpoint was the GI symptoms after each session of chemotherapy that were measured by a designed questionnaire based on ROME III questionnaire.
Results: The severity of GI side effects in the dietary intervention along with nutritional education was decreased significantly in the third session of chemotherapy compared to the first session, which included reflux disorder (P=0.05), anorexia (P<0.001), nausea (P=0.002), constipation (P<0.001) and diarrhea (P<0.001); moreover, significant reductions were observed in the severity of GI side effects in the intervention group compared to control group after the third session (P<0.001). After adjusting the analysis for baseline values including age, job, education level, weight and body mass index, significant changes were observed for GI side effects in the intervention group compared to the control group (P<0.001).
Conclusions: This study showed beneficial effects of individualized dietary intervention along with nutritional education on reducing diarrhea, constipation, vomiting and nausea in women with breast cancer during the chemotherapy
Break:
Networking & Refreshments @ Foyer 11:50-12:20
Keynote Forum
Maharshi Dayanand Saraswati University, India

Biography:
Ritu Mathur has been teaching Nutrition in the Department of Food Science and Nutrition at the MDS University, Ajmer since the last 23 years. She did her Ph.D. from University of Rajasthan, Jaipur with scholarship (Junior and Senior research Fellowship) from the University Grants Commission, New Delhi. She secured first position and Gold Medal both at the B.Sc. and M.Sc. level. She has participated in various National and International Conferences and seminars, presented papers and chaired scientific sessions, won several best paper awards, published more than 25 research papers in indexed and reputed National and International journals with a very good Google scholar citation, i-10 and h - index.
Abstract:
Cardiovascular disease (CVD) is a group of heterogeneous and interrelated diseases which include coronary heart disease, ischemic heart disease, peripheral vascular disease, atherosclerosis, hypertension and heart failure. These diseases are interrelated and often coexist. CVD remains the number one killer of both men and women in many countries across the world including India. Myocardial infarction or ischemia in one or more of the coronary arteries with tissue damage is the main form of heart disease responsible for CVD deaths. Atherosclerosis is the chronic, local inflammatory response to risk factors such as high levels of low density lipoprotein cholesterol. The other major risk factors include hypertension, age, diabetes mellitus, micro albuminuria, family history of premature CVD, elevated triglyceride levels, low HDL levels, inflammatory markers, fibrinogen, C-reactive protein, elevated levels of Homocystiene and Lipoprotein a, tobacco, stress, faulty diet, insufficient sleep, obesity, physical inactivity, hypertension and metabolic syndrome (frequently seen in Indians). Therapeutic life style changes, medical interventions and nutritional management can prove to be the cornerstone both in the prevention and treatment of CVD. Education and awareness in this regard is the need of the hour to save millions of people around the world from dying from this disease which is the world's number one killer disease of the 21st century
Nutritional Physiology and Food Biochemistry | Probiotic Nutrition and Enteral Nutritions Nutrition and Cardiovascular Health | Public Health Nutrition | Diabetes Nutrition | Pediatric Nutrition and Obesity
Location: Flemingĺs 8

Chair
Iman A Hakim
University of Arizona, USA
Co-Chair
Gustavo Gomes de Castro Soares
Pontifical Catholic University of Parana, Brazil
Session Introduction
Notre Dame University-Louaize, Lebanon

Biography:
Doris Jaalouk earned her PhD in Cell biology from Université de Sherbrooke, Canada, in 1997, and soon joined the Faculty of Natural & Applied Sciences at Notre Dame Univeristy (NDU), Lebanon. Subsequent to earning a Master of Public Health, emphasis-health education and behavior, in 2009, she became affiliated with the Faculty of Nursing & Health Sciences. She has been teaching courses in health sciences and human physiology. Her areas of research interest include nutrition and mental health, child nutrition and health and development, non-communicable chronic diseases particularly cardiovascular diseases
Abstract:
A total of 391 undergraduate private university students completed three questionnaires: 73- item food frequency questionnaire, background questionnaire (socio-demographic & lifestyle factors), and International Physical Activity Questionnaire (IPAQ) - short form. Daily calorie intake was assessed using the Nutritionist Pro-Diet Analysis software. Statistical analyses were performed using SPSS version 22 for Windows. Mean daily intake of water was the highest, followed by sugar sweetened beverages (SSBs) (fruit drinks, soft drinks, & energy drinks), coffee/ tea with sugar, diet beverages, and alcoholic beverages. Consumption levels of different types of beverages varied significantly by gender. The contribution to daily calorie intake from beverages followed the mean daily intake of a beverage in the total sample, and in men and women separately. Daily water intake was found to be significantly associated with increased number of meals per day and dietary supplement intake in men, and with high level of physical activity and lack of depression in women. Fresh fruit juice intake associated with older age and less frequent meals only in men. SSBs consumption associated with younger age and increased frequency of alcohol drinking in men, and with decreased frequency of breakfast consumption and depression in women. Intake of diet beverages associated with obesity status, risky waist circumference, and smoking in men, overweight status in women, and following a special diet and unhealthy eating behaviors in both. Alcoholic beverages' intake had significant association with living in own apartment/other, smoking and increased frequency of alcohol drinking in men and women, and with overweight in men and unhealthy eating behaviors in women. Study findings can be used to inform about interventions to reduce intake of unhealthy beverages and promote consumption of healthy ones among young adults.
Notre Dame University-Louaize, Lebanon

Biography:
Jocelyne Boumosleh earned her PhD in Epidemiology and Biostatistics from University of Pittsburgh, USA, in 2006, completed her Post-doctoral training at University of Texas Southwestern Medical Center in Dallas, USA, in 2010 and joined the Faculty of Nursing & Health Sciences at Notre Dame Univeristy (NDU), Lebanon since then. She has been teaching courses in Health Sciences, Epidemiology, Biostatistics and Research Methods. Her areas of research interests include, nutrition and mental health, body composition/fat distribution and metabolic abnormalities, nutrition and body composition/fat distribution, addictive behaviors among adolescents (determinants and effects on health outcomes), non-communicable diseases particularly, PCOS, cardiovascular diseases and breast cancer
Abstract:
A total of 344 employees at Notre Dame University, Lebanon completed three questionnaires: food frequency questionnaire, background questionnaire (socio-demographic & lifestyle factors), and international physical activity questionnaire — short form. Serum 25(OH)D level was measured using the Calbiotech 25(OHD) enzyme-linked immunosorbent assay Kit (Spring Valley, California, USA). Vitamin D status was determined based on the National Osteoporosis Foundation (suboptimal vs. optimal: serum 25(OH)D level < vs. ≥ 75 nmol/L /< vs. ≥30 ng/mL) and the Institute of Medicine (inadequacy or adequacy: 25(OH)D < or ≥50 nmol/L /< or ≥20 ng/mL) guidelines. The National Cholesterol Education Program Adult Treamten Panel III criteria for the Metabolic Syndrome ( MetS) were used to identify individuals with MetS and any of its components. The data were analyzed using the SPSS version 22 for Windows. A p-value <0.05 was considered to be statistically significant. The prevalence rate of MetS was found to be 23.5%. Among MetS components, central obesity was the most prevalent condition (50.6%), followed by hypertriglyceridemia (32.6%), low HDL levels (23.8%), high blood pressure (21.2%) and last by impaired fasting blood glucose (20.3%). Using the National Osteoporosis Foundation and Institute of Medicine guidelines respectively, the odds of having MetS were found to be 2.5 to 3 times higher among those with suboptimal or inadequate vitamin D status than those with optimal or adequate vitamin D status, after adjustment for confounders. Study findings can be used to spread awareness about the potential role of optimal/adequate vitamin D status in preventing development of MetS
Deakin University, Australia
Biography:
Gunveen Kaur completed her PhD in Nutrition and Molecular Biology at Deakin Universty in 2007, followed by Post-doctoral research at Victoria University in Exercise Science from 2012–2014. She is currently working as a Lecturer and Researcher at Institute for Physical Activity and Nutrition (IPAN), School of Exercise and Nutritional Sciences, Deakin University. Her research is primarily focused on understanding the role of omega-3 fatty acids, particularly DPA, in prevention or management of chronic diseases such as diabetes and heart disease, at a molecular level.
Abstract:
The aim of this study was to assess the effects of n-3 docosapentaenoic acid (DPA) supplementation on glucose tolerance in rats fed a high-fat diet (HFD) and to compare DPA's effects with those of eicosapentaenoic acid (EPA) and docosahexaenoic acid (DHA). 60 male Wistar rats (n=12 per group) were either fed a chow diet (control), HFD, or HFD with 600 mg/kg/day of EPA, DPA or DHA for four weeks. A pre and post oral glucose tolerance test (OGTT) was performed in a subset of animals (n=6 per group). Four weeks of high fat feeding led to significant (p<0.05) increase in energy intake (by 40%), body mass (by 23%) and adipose tissue mass (by 47%) in the HFD animals compared to controls. After four weeks, the HFD group showed significantly increased area under the curve (AUC) for glucose (by 14%) compared to control group showing glucose intolerance. The n-3 fatty acid feeding including DPA did not prevent the increase in body mass, adipose tissue mass and did not prevent glucose intolerance in HFD-fed animals. The analysis of plasma inflammatory markers and tissue fatty acids is currently underway to add to the above findings. However, the results so far are inconsistent with previous studies that show positive effects of EPA and DHA supplementation on glucose metabolism in HFD-fed rodents after 3–10 weeks. These inconsistencies may be due to differences in failure to induce a greater glucose intolerance by HFD, rodent age, strain or dose and duration of n-3 fatty acid supplementation.
Baskent University, Turkey
Biography:
Gül K─▒z─▒ltan has completed her PhD in 1998 from Hacettepe University, Institute of Health Science, Nutrition and Dietetics Program. She has been working at Ba┼čkent University since 1993. She is a Vice Dean of Ba┼čkent University Health Science Faculty and Head of Nutrition and Dietetic Department. She has published more than 50 papers and presented more than 100 researches in national and international scientific platforms and worked in several projects as a Coordinator and Researcher
Abstract:
The study has been carried out at the Ba┼čkent University Experimental Animal Research Center; 14 young adult Swiss Albino mouse were randomly divided into two groups such as the, experimental group (n: 7) and control group (n: 7). The experimental group received 20 mg/kg/day resveratrol for seven consecutive days intraperitoneally. At the end of the seventh day, the gastrocnemius muscles were removed under general anesthesia, their weights were recorded and they stored at -80ºC for mTOR and myogenin analysis. To determine the myogenin and mTOR levels Elisa method was used. The average weight of the experimental group was (22.11±3.22 g) statistically lower than the average weight of the control group (28.63±3.80 g) (p<0.05). If evaluated in terms of the right gastrocnemius muscle weight, the experimental groups' average weight was found 0.09±0.03 g, whereas the control groups' weight was found 0.12±0.02 g and the difference was statistically significantly low (p<0.05). No statistical difference was found between the groups, in terms of mTOR and myogenin average levels (p>0.05). According to the results of this study, it was found that resveratrol has weight reducing effects without having an obesity model, resveratrol intervention has no protective effect against muscle atrophy. Furthermore, there were no changes in the mTOR levels which were expected to decrease during atrophy. Resveratrol effects on muscle tissue is a relatively little-studied subject; to detect these effects more studies are needed to investigate the effective dose, time and metabolic pathways on muscle mass.
Islamic Azad University, Iran

Biography:
Kimia Moiniafshari has received her Degree in Nutrition from Shahid Beheshti University of Medical Science and is an MSc student in Sports Nutrition. She is an Autism Researcher and has accepted papers in nutritional strategies for autism management and has translated the book "Eating for Autism" to increase the educational status of caregivers in order to improve autistic children's dietary pattern and quality of life.
Abstract:
Autism is a neurodevelopmental disorder diagnosed at the age of three, characterized by repetitive and characteristic patterns of behaviour and difficulties with social communication and interaction. Autism can affect children's growth from many aspects such as nutrition, which may influence their quality of life. The purpose of this study was to evaluate the effect of nutrition educational-counseling interventions in controlling of autism symptoms and caregiver's empowerment. This case-control study was performed by randomized selection of 10 caregivers who participate in educational sessions as case group and 10 for control group, completing pre-test questionnaire, designing and running educational-counseling sessions, completing post-test questionnaire for case group and statistical analysis. This study suggests that autistic children's caregivers play the most crucial role in controlling of gastro-intestinal (GI) symptoms and the behavioral symptoms will improve by increasing dietary variation. Furthermore, caregiver's education influences dietary supplement consumption (p-value = 0.025), restricted casein free (CF) and gluten free (GF) diet adherence (p-value = 0.025) and food allergies occurrence (p-value = 0.043). According to the effect of nutrition educational-counseling interventions in increasing dietary variation, gastro-intestinal and behavioural symptoms improvement, it can be concluded that implementation of nutrition educational-counseling intervention will enhance the education of caregivers and may have beneficial effects on their empowerment, in controlling of GI and behavioural symptoms in autistic children
Break:
Video Presentation | Poster Presentations @ Foyer 17:10-17:40