Clinical Nutrition Organizing Committee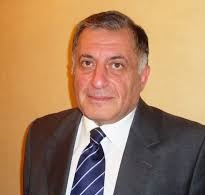 Director
Research & Industry Centre of Photosynthesizing Organism Armenia
USA
Biography: Doctoral degree of Moscow State university. He worked as Senior resear ReadMore...
Research Interest: System biology, Environmental Science. Its environmental bui ReadMore...
Professor
University of Sassari
Italy
Biography: Gaia Rocchitta graduated in chemistry in 1999 with a thesis about poly ReadMore...
Research Interest: She currently is a tenured researcher and lecturer in Pharma ReadMore...

Associate Professor
University of Saarland
Germany
Biography: Luc Djoussé, MD, DSc, MPH, is a cardiovascular epidemiologist. He rec ReadMore...
Research Interest: Nutrition