Day 1 :
Keynote Forum
King's College Hospital NHS Foundation Trust, UK
Time : 10:20-11:05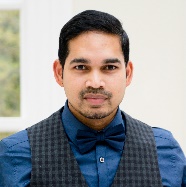 Biography:
Royce P Vincent is a Consultant Chemical Pathologist at King's College Hospital NHS Foundation Trust and an Honorary Senior Lecturer at King's College London, UK. He is the Clinical Lead for Biochemistry and Parenteral Nutrition services. He obtained his MD (Res) at Imperial College London. His research interests are in clinical nutrition, obesity and endocrinology. He has published numerous original research and review articles and is serving as an International Editorial Board Member for Translational Metabolic Syndrome Research
Abstract:
Obesity epidemic has led to a rapid rise in related co-morbidities. Thus, Non-Alcoholic Fatty Liver Disease (NAFLD) has become increasingly common worldwide over the last decades. NAFLD is characterized by liver steatosis (accumulation of triglycerides >5% in liver weight). By definition NAFLD requires that (i) there is evidence of hepatic steatosis, either by imaging/histology (ii) there are no causes for secondary hepatic fat accumulation - significant alcohol consumption, steatogenic medication, hereditary disorders etc. NAFLD usually develops in the context of the metabolic syndrome and is strongly associated with insulin resistance, obesity and dyslipidemia. It is estimated that in Europe nearly 25% of adults with fatty liver have NAFLD. The disease reaches a peak in the 5th and 6th decades of life. NAFLD comprises a disease spectrum spanning from non-inflammatory isolated steatosis to Non-Alcoholic Steatohepatitis (NASH), a more aggressive form of the disease, which is distinguished by steatosis, inflammatory changes and varying degrees of liver fibrosis to end-stage liver disease. Furthermore, NAFLD may be complicated by cirrhosis or Hepatocellular Carcinoma (HCC). It is now set to become the major cause of liver transplantation in adults as it is the most important cause of cryptogenic cirrhosis. The pathogenesis of NAFLD is multifactorial but is not fully elucidated. This session will explore the current understanding of this serious global health problem, the management strategies including bariatric surgery and the potential future therapeutic agents.
Break:
11:05-11:35 @ BAR TERRAZA
Keynote Forum
Al Dhafra Hospitals, UAE
Time : 11:35-12:20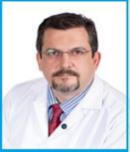 Biography:
Anas Ghonem Alhariri has completed his Master's degree from Damascuss University and postdoctoral studies from ALMuassat Damascuss University School of Medicine. He is the HOD of Madinet Zayes Hospital, Abu Dhabi SEHA–UAE. He has Arab Board certificate at 2005, European Board certification fellowship at 2013 from Austria. He is now working in Abu Dhabi-UAE- SEHA facility as ENT Consultant HAAD and MOH Licensed since 2015.
Abstract:
GER and its sequela, GERD & LPR are common disorders in children and occur in otherwise-healthy infants as well as in medically complex older children. GER: Infantile GER is generally a transient and benign process that fully resolves as a function of growth and development. GERD is a retrograde transit of gastric contents into the esophagus that occurs with or without regurgitation to the pharynx or vomiting. LPR is the retrograde passage of gastric contents into the laryngopharynx, leading to symptoms referable to the larynx/ hypopharynx. Management of GERD & LPR in children:
Several treatment options are available for controlling symptoms and preventing complications, The choice among them
depends upon:

• The patient's age
• The type and severity of symptoms
• Response to treatment
Lifestyle Changes: As an initial approach to treatment for children with mild or infrequent symptoms (GER). Lifestyle changes also may be helpful as pharmacologic treatment in patients with moderate or severe symptoms suggestive of (LPR
or GERD).

• Weight loss or weight management for individuals who are overweight
• Head of bed elevation: This is important for individuals with nocturnal or laryngeal symptoms. (In infant no need to, only supine not prone position)
Dietary modification:

Trial of avoidance: chocolate, peppermint and caffeinated beverages, that may reduce lower esophageal sphincter pressure.
Acidic beverages, including Coca colas and orange juices, avoidance of high fat foods.

• Positioning: Avoid the supine position soon after eating 3-4 hours
• Promote salivation by either chewing gum or using oral lozenges
• Avoid alcohol and tobacco (including passive exposure to tobacco smoke)
Keynote Forum
Ben Gurion University of the Negev, Israel
Time : 12:20 - 13:05

Biography:
Yoav Sharoni received his PhD degree from the Hebrew University of Jerusalem. He was a Researcher at Duke University and Burroughs Wellcome drug company, NC, USA and a Visiting Professor at the NIH, MD USA. He is a Professor in the Department of Clinical Biochemistry and Pharmacology, Faculty of Health Sciences, Ben Gurion University of the Negev, Beer-Sheva, Israel. He has published more than 70 papers in reputed journals and serves as a Scientific Consultant for Lycored Ltd., A food supplement company which originated in Israel and is now spread all over the world.
Abstract:
Several human studies have shown that tomato carotenoids can affect various aspect of human health. In this presentation the author will address two issues – a) balancing the response of skin cells to UV irradiation and b) the reduction of elevated blood pressure. a) Several human studies have shown that tomato carotenoids can reduce UV-induced damage by reducing erythema and improving the balance between collagen production and breakdown. We hypothesized that a combination of tomato carotenoids with polyphenols may produce better skin protection than that expected from summation of their activity. Indeed, we found that combinations of tomato nutrient complex (containing lycopene) with rosemary extract (containing the polyphenol carnosic acid) synergistically reduced inflammatory markers and inducedm antioxidant activity in skin cells leading to reduction of Matrix Metalloproteinases (MMPs) and thus may reduce collagen breakdown and delay skin ageing. b) Essential hypertension is a risk factor for cardiovascular morbidity and mortality. We performed a dose-response analysis to uncover the optimal effective dose of a tomato nutrient complex supplement in maintaining normal blood pressure among hypertensive individuals. Results indicate that treatment for 8 weeks with tomato nutrient complex standardized to contain 15 mg or 30 mg of lycopene was associated with significant reductions in systolic blood pressure. Treatment with lower dose or treatment with 15 mg of synthetic lycopene as a standalone did not show a significant effect. The human bioavailability of the major tomato carotenoids lycopene, phytoene and phytofluene was dose-dependent following treatment with different doses of the tomato nutrient complex
Break:
13:05-14:05 @ BAR TERRAZA
Nutrition, Obesity and Diabetes | Nutrition in Chronic illness | Research in Nutrition and Food sciences
Location: Silverstone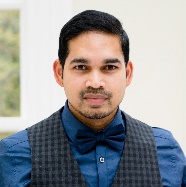 Chair
Royce P Vincent
Kings College Hospital NHS Foundation Trust, UK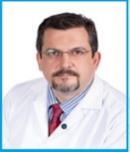 Co-Chair
Anas G Al Hariri
Al Dhafra Hospitals, UAE
Session Introduction
Ramnarain Ruia College, India
Time : 14:05-16:05

Biography:
Dr. Jyoti D. Vora is a Academician, Head of The Department, Consultant, Trainer, Research Guide And Researcher in Biochemistry And Food Science And Quality Control and her qualifications are M.Sc, PhD, F.S.Sc., MASFFBC, CME (USA), NET Cleared, Nutritional consultant at Raleigh Medical Centre, North Carolina, Certified Functional Foods Scientist (FFC,USA)
Abstract:
Hazard analysis critical control point (HACCP) is an emerging concept protecting any and every manufacturing process, right from gathering the requirements up to the final step of development of the product. This can be applied to any desired and relevant field for the optimization of the overall process and attaining the best possible outcomes form the optimized process. Total Quality Management (TQM) forms the basis of HACCP analysis and this process is employed during the novel product development. The idea of the development of a novel recipe with the use of wheatgrass (Triticum aestivum) was to present this valuable plant in an alluring form, which can be enjoyed by all. The wheatgrass plant and its preparations have been consumed since ages, in different forms in order to maintain optimum health conditions. Determining various critical control points for the entire recipe development process and suggesting remedial measures was the chief aim. The entire procedure of the novel product development can thus be validated with the help of HACCP
and is a step towards corrective action required for enhanced product quality, enriching the total product likeliness and acceptability. The novel product can be further used as a nutraceutical, promoting optimum health and nutrition.
National University in Cordoba, Argentina
Time : 16:05-16:30
Biography:
Ruiz Brunner M M is a Lic. in Nutrition and a PhD student for a Doctorate in Health Science in the National University in Cordoba (UNC). Her primary field of research is in growth and nutrition in pediatrics with a special focus in children with cerebral palsy. She is a professional with experience in clinical practice a Professor at the UNC, scholarship recipient for the National Scientific and Technical Research Council of Argentina, member of international Academies of Developmental Medicine and doing a research stay at the Pediatric Hospital of LMU in Munich with a scholarship from the DAAD (German Academic Exchange Service).
Abstract:
In treatment of dysphagia food consistency modification is frequently required, but sometimes it is hard for persons and caregivers to understand prissily the indications. The aim of this study was to develop and validate an instrument that can be used in research or clinical practice with patients to explain the different consistencies that they need. The design was based on international classifications for food consistency and was evaluated by healthm professionals with experience in dysphagia from Argentina. It was an interdisciplinary group, size established with theoretical saturation. A questionnaire with a Likert scale was used. A Delphi survey was used until a minimum of 80% agreement was established. To validate the instrument, agreement and reliability were tested with persons with dysphagia and caregivers using absolute agreement and kappa coefficient (p<0.05). As a result the final version of the sample book was made in Spanish with six consistencies of food (solid-firm, minced, soft-chew, pureed, sticky and slippery); two subcategories (small chopped and mixed textures); and three liquid consistency (nectar-syrup, honeycream and pudding). To evaluate the designed fifteen professionals were included (speech pathologies, dietitians, physiatrist doctors and gastroenterologist). After two rounds of survey, each texture and liquid obtained agreements between 93.3-100% (95% CI 63.66-100%). For the validation 22 participants were included. The book sampled obtained an absolute agreement of 97.52% and a kappa index of 0.96 (95%CI 0.93-0.99; p=0.016). In conclusion the sample book designed in Spanish is a validate instrument that can be used by health professionals to explain food consistency and texture in persons with dysphagia and/or their caregivers.
Universidad Iberoamericana, Mexico
Time : 16:30-16:55
Biography:
Monica Ancira Moreno has completed her PhD in 2018 from National Institute of Public Health, Mexico. She has been working as Academic at Universidad Iberoamericana (IBERO) since 2017. Her areas of research interest include maternal and child nutrition and the prevention of non-communicable chronic diseases over the life course. Currently, she is the Principal Investigator of the project "Maternal and Health Observatory", whose mission is to create a systematized information platform through the collection, monitoring and reporting of maternal and child health and nutrition indicators that works as supplies to the formulation and implementation of public policies in Mexico.
Abstract:
Overweight is associated with an imbalance between energy expenditure and energy intake, but evidence on the association between Body Fatness (BF) and diet quality remains inconsistent. The objective of this cross-sectional study was to examine the association between diet quality and BF in a sample of 208 Mexican adults (175 women and 37 men). To evaluate diet quality, we built a Diet Quality Score (DQS) based on the Mexican dietary guidelines and international recommendations. We included the following nutrients and food groups: 1) polyunsaturated fats (PUFAS) 2) added sugars 3) fruits and vegetables 4) red meat 5) low fat dairy products 6) legumes and 7) high in saturated fat and/or added sugar (HSFAS) foods. A value of 1 was assigned if the recommendation was met and 0 if the recommendation was not met for each of the seven individual recommendations. We defined the 3 following categories of adherence: low (0-2 points) medium (3-4 points) and high (>5 points). Percent Body Fat (PBF) was assessed via bioelectrical impedance analysis (InBody 270). The association between maternal diet and BF was investigated by multiple linear regression controlling for age, total energy intake, sex, gravity and menopausal status. Only in women, we identified a significant inverse association between the high adherence to DQS and PBF (βs = -8.6, 95% CI -16.4, -0.8, p<0.05) compared with the lowest adherence category (reference group), controlling for potencial confounders. In conclusion, nutritional counseling that incorporates diet quality based on adherence to dietary guidelines may prevent an excessive BF.
Break:
Day End at 16:55-17:20 @ BAR TERRAZA